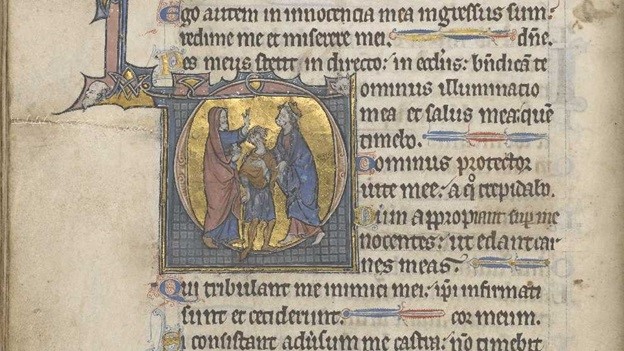 Kathleen Doyle, Lead Curator of Illuminated Manuscripts at the British Library, will discuss their recent acquisition of the Mostyn Psalter-Hours, a deluxe illuminated manuscript made in London in the last decades of the thirteenth century. The book is an outstanding example of English illumination of the highest quality, and may have been made for a bishop of London.
The Event will be held in English
Bydd Kathleen Doyle, Prif Guradur Llawysgrifau Goreuredig y Llyfrgell Brydeinig, yn trafod Llyfr Sallwyr ac Oriau Mostyn, a brynwyd ganddynt yn ddiweddar. Crëwyd y llawysgrif oreuredig hon yn Llundain yn ystod degawdau olaf y drydedd ganrif ar ddeg, ac mae'n enghraifft odidog o oreuro Seisnig o'r radd flaenaf, a hynny o bosibl ar gyfer esgob Llundain.