Two icons now in the care of the Church in Lampeter, 6th century Welsh saints, St Ishmael and St Govan. Both associated with Pembrokeshire, continuing to be venerated in their native land.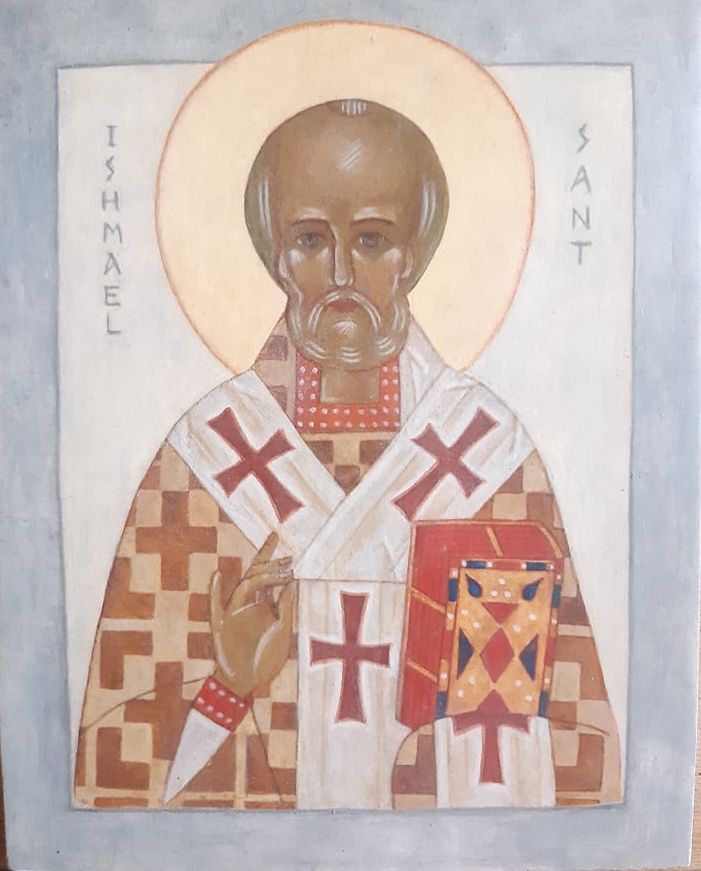 Isfael or Ismael (Old Welsh: Ysmail), often anglicized as Ishmael, was a 6th-century medieval Welsh bishop of Rhos. He was allegedly also a Breton prince of Armorica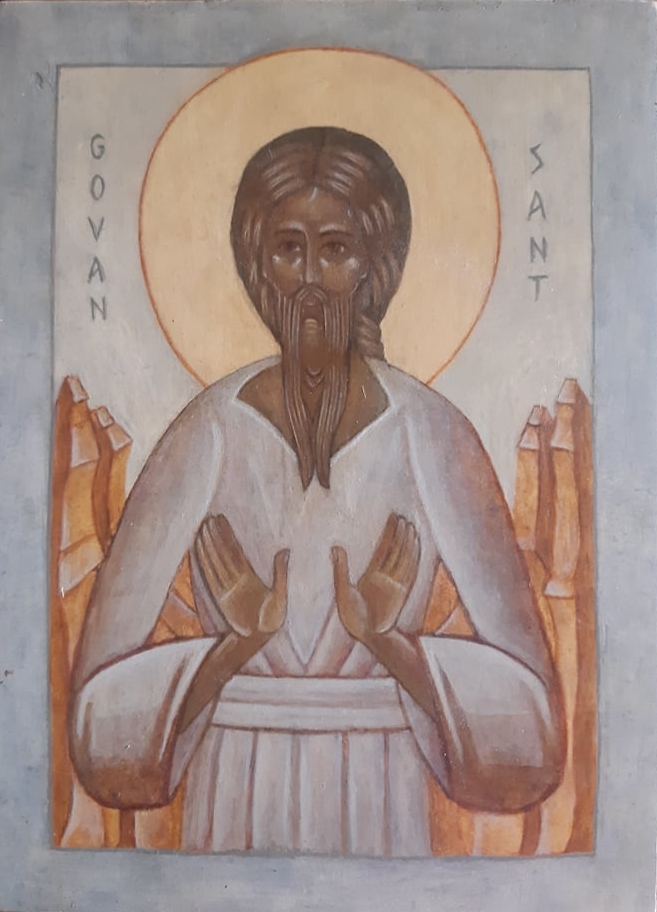 St Govan an Irish monk who travelled to Wales but was attacked by pirates, miraculously finding refuge in the fissure of a cliff. This cave became a home for the hermit monk and is the site of an existing stone chapel built in the 13th century.
Bearer of Light in the West of Wales
You hid in your cave for the sake of prayer
that the Gospel may spread in Dewisland,
O holy St Govan cease not to pray
that once more Christ may reign in this beautiful land